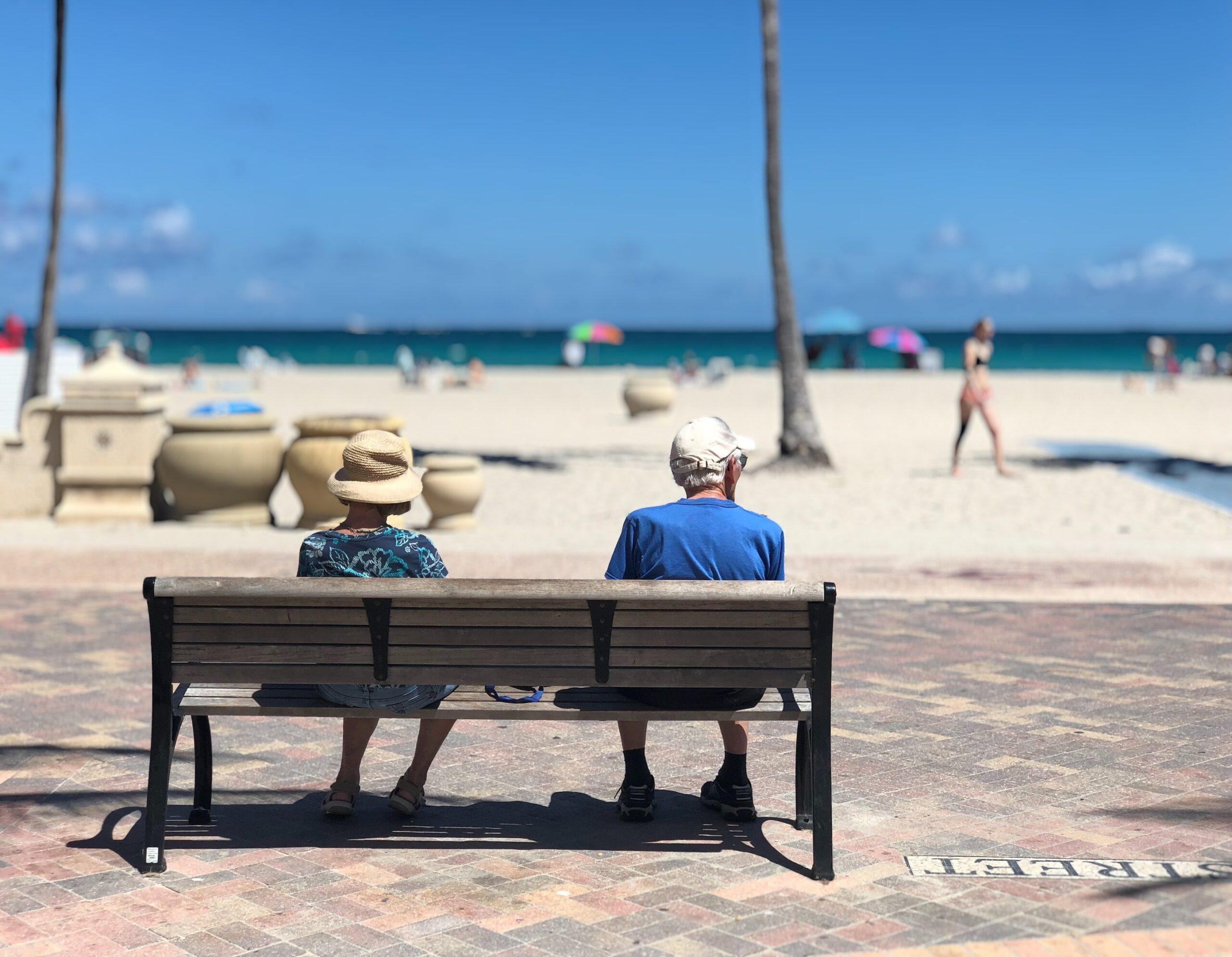 The Untapped Potential of the 65+ Demographic
For decades, radio and advertisers have focused on 25-54 and 18-49 year-olds and largely ignored consumers that fall outside these broad demographic groups. Yet as the U.S. population continues to age, there is massive – and overlooked – spending power among Americans aged 65+. Broadcasters that are mining this growing population segment may be outliers but they're finding a large receptive audience and advertiser support in a handful of key categories.
"We don't have to go to advertisers, they come to us if they want to reach Boomers and seniors," says Buddy Shula, President, CEO and owner of Radio One Buffalo, which flipped WECK-AM (1230) from adult standards to oldies as "The Big WECK" in 2019, simulcast it on a trio of FM translators in the suburbs, and hired a slew of veteran personalities with deep Buffalo radio roots. "They get great results, and they stay long term – for years," Shula says.
In Nielsen's September survey, WECK and its simulcast partners ranked second in adults 65+ with a 10.8 share, fourth in adults 55+ with a 7.5 and top 10 in adults 45-64 and adults 35-64. WECK also rose 3.5-4.3 in September among listeners 12+ to rank seventh in the market.
Nearly two-thirds of the station's audience composition is aged 65+. "As a station that couldn't care less if anyone under 55 is listening, we focus 100% on listeners over 55 years old," Shula says.
Part of WECK's success has been a willingness to invest in external marketing, with a traditional media mix of billboards, and broadcast and cable TV to lure aging Western New Yorkers.
Taking a different approach is Desert Valley's KOAI Phoenix (95.1/94.9). "The Wow Factor" boasts a 1,500-song playlist, anchored in the sixties and seventies, that traverses a wide range of styles and genres. A recent quarter hour included Donna Summer, "Last Dance;" The Beatles, "Something;" Tom Petty & the Heartbreakers, "American Girl;" Berlin "Take My Breath Away," and The Monkees "Pleasant Valley Sunday." Positioned as "All The Music You Love," the format was invented by veteran consultant John Sebastian, who has worked in Baby Boomer formats his entire career. "We have a very wide variety, and we felt we needed to go the gamut of everything that they've loved, from top 40 to country to smooth jazz to classic rock," he says.
KOAI ranked first in persons 65+ with a 12.6 share, third in persons 55+ with a 7.6 and eighth in persons 12+ with a 3.8 in Nielsen's September survey.
Consumer Trends Provide Tailwinds
While 25-54 formats dominate the FM dial and the number of oldies outlets has been shrinking for decades, consumer trends suggest now is a good time for older skewing alternatives. According to the Labor Department's survey of consumer expenditures released last month, Americans 65+ accounted for 22% of consumer spending in 2022. That's up from 15% in 2010 and marks the highest share since records began in 1972. As of August, 17.7% of the U.S. population was 65 and older, per the Census Bureau. That's the highest on record since 1920 and up significantly from 13% in 2010.
"These are the consumers that will matter over the coming year," Susan Sterne, chief economist at Economic Analysis Associates, told The Wall Street Journal. "Our large share of older consumers provides a consumption base in times like today when job growth slows, interest rates rise and student-debt loan repayments begin again," she said.
"If you want to reach people with money and who still love radio, this is the demo," Shula asserts. "These are the people who still care and listen to radio with less audio fragmentation."
Advertisers Are 'Opening Up'
Despite a preoccupation with 25-54 year-olds, Sebastian sees a slow creep among advertisers to target beyond the demographic cliff. "I won't say it's a firestorm but gradually advertisers are opening up and understanding the possibilities. All you have to do is watch network television at night. All those advertisers are basically 55+ and 65+," he says.
Top ad categories for stations targeting Boomers are medical, pharma, AARP, auto dealer associations, home services, concert/events, casinos, financial/estate planning, and self-help services.
It's a generation that that was raised on radio, starting with AM top 40 in the 60s and 70s, and that continues to listen in large numbers today. According to Edison Research Share of Ear, Americans 65+ spend 51% of their audio time with AM/FM radio, compared to 34% for those under 65.
Moreover, Boomers are 20% more likely than the U.S. population to say that radio is the medium they trust the most, according to the Radio Advertising Bureau. And when it comes to Baby Boomers who listen to AM/FM radio, that number moves up to 31%.
Says Sebastian, "The Baby Boomers have grown up with radio. They still love radio if you give them something they really want." – Paul Heine
First published by InsideRadio. Read original here