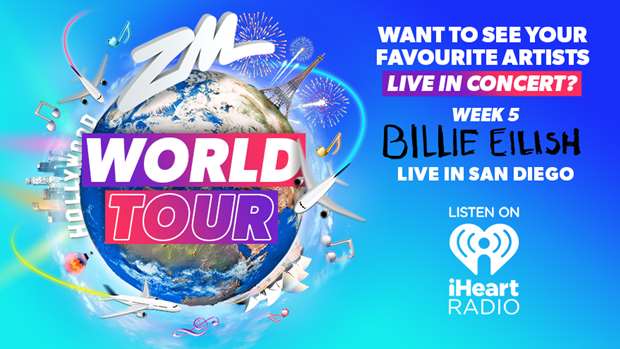 World Website Checkup – New Zealand
Pack your bags… ZM's World Tour is back and they're sending you to see some of the hottest artists around the world. This is your chance to win the trip of a lifetime!
Keep ZM loud and answer a question about either the artist or the destination for your chance to go in the draw. This week they could be sending you and a mate to see Billie Eilish live in San Diego!
More info here:
https://www.zmonline.com/win/zms-world-tour/