BPR is an international media consultancy company working with market-leading radio and television stations in major markets worldwide. We deliver clear and effective research-based solutions for your programming, and marketing issues.
With more than 30 years of consulting history, BPR has become one of the leading research-based consultancies in Europe, South East Asia, the Middle East and Australasia. Our approach combines some of the most advanced research techniques with the knowledge and experience of seasoned radio experts.
Our Services
Few media consultancy organisations offer a greater strategic perspective and scope of services. We provide a number of solutions for radio and television networks, with more than 200 radio stations in 21 countries relying on BPR for their competitive advantage – this wide range of market understanding and experience allows us to consult with clients to develop innovative and practical, market driven solutions.

Radio Consultancy
Strategic Research Consultancy may involve a single (one-off) project or an on-going relationship. Consultancy involves the analysis, preparation and presentation of a detailed strategic report based on market data using BPR Xplorer.
The primary goal of research consultancy is determining the overall strategic direction for a radio station's programming and marketing (the target market, format style, positioning and promotion).

Radio Strategy
Our philosophy is simple. We assist our clients in reaching a clear understanding of their target audience and of the competitive forces at work in the marketplace.
BPR does not believe in a single solution for all situations. We realize that every station, every market and every target audience is unique. We also understand that competitive markets are in a constant state of change and that requires a research approach that is flexible and constantly evolving.

Radio Project Management
BPR works collaboratively with external Radio Audience Measurement suppliers in major markets on behalf of our clients. From one-off projects, to ongoing research and consulting, BPR can provide a range of solutions.

Music Research Consulting (My Radio Test)
MRT provides on-line applications for individual stations and groups. A personalised smart phone apps allow stations to hear from their listeners anytime, anywhere. MRT integrates with social media and forms part of a 360 approach to programming and marketing.

Television Consulting (BPR TV)
BPR TV is the Television Research and Consultancy arm of Broadcast Programming & Research. With over 25 years experience working with some of the largest TV networks globally, BPR TV uniquely understands the issues currently facing the TV environment. Using our exclusive 7-System, combined with a keen understanding of what drive the modern Television audience, BPR TV is able to offer a diverse range of research options so networks can better understand their audience and the best way to compete with a growing number of competitors
BPR TV offers a range of solutions for Television Networks, Production Houses & Multi-Media entities. From ongoing market tracking studies to deep dive program research, BPR TV is well equipped with technology and the experience to develop detailed & innovative research based solutions for clients globally. BPR TV has worked with a variety of international clients including the 7 Network in Australia, The SBS Broadcasting Group throughout Europe, Telemundo in the United States & TVNZ in New Zealand.
Our Team
Few media consultancy organisations offer a greater strategic perspective and scope of services. Reach out to us today about our availability in your market via our contact form.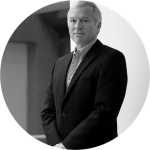 Peter Don
Company Founder, Director & Consultant
Principal and Director of Broadcast Programming & Research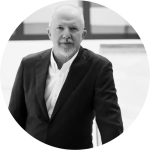 Wayne Clouten
Company Director & Consultant
Principal and Director of Broadcast Programming & Research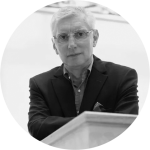 Andy Beaubien
Senior Consultant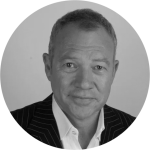 David Kidd
Senior Consultant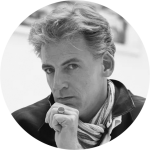 Oliver Meyer
Consultant & Manager of BPR's European Software Support Operations
Martin Kopp
Manager mymusictest.com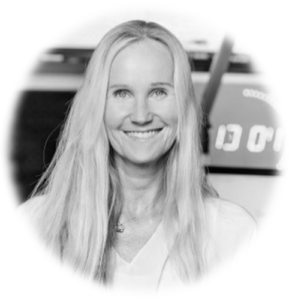 Ina Tenz
Senior Consultant & Specialist in On-Air Execution and Strategic Implementation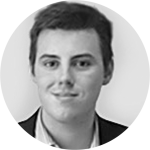 Sam Williams
Head of Television and New Media Research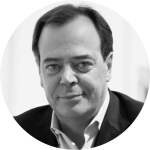 Francois le Genissel
Management and Implementation specialist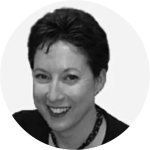 Jacqui O'Brien
Business Manager
"Having worked with BP&R for a number of years at different stations in different markets I have found BP&R's ability to adjust their consulting focus to the individual needs of my station and market forces to be a great experience. They can interpret the market research correctly and provide the right advice no matter what the situation. With BPR I feel I have a partner who provides an external view of my listeners needs which helps me as a Programme Director to ensure I maximise the listenership of my radio station"
Valerie Weber, Germany
"The team at BPR have always been first class to work with. Their knowledge, passion, analytical thoroughness and all round service is outstanding. We're delighted to have the BPR guys on our team!"
Paul Jackson, Nova Entertainment, Australia
"I always feel relaxed and confident when Wayne Clouten visits us. He has not only helped us to work smarter and with more success, but to also better understand the Berlin market and what we need to do to achieve further success. We consider BPR to be the best radio research consultancy company. They have an amazing knowledge of, and experience in the German market. Wayne Clouten is not just our strategic consultant, he is our mentor and a valued member of our team."
David Dornier, Owner Star FM, Berlin, Germany
"Radio Gong has worked with BPR as strategic research advisors over the past few years. Peter Don and the BPR team are able to provide us with a unique blend of market facts, in-depth research and insights based on wide international experience and detailed understanding of the German radio market."
        Johannes Ott, Geschäftsführer, Radio Gong Munich, Germany
"Our Company has had a long association with BPR, particularly Peter Don. Peter has played an integral role in the strategic planning of our Radio brands. This has included advice on research, overseeing methodology, interpretation of results, presentation of findings to senior management, and implementation advice. We use Peter as both a sounding board and to provide the company with trends on programme strategy, formats and promotions & marketing. We have used the BPR Xplorer software for many years with BPR providing updates and training. In summary, BPR has been a significant contributor to our business over many years."
Leon Wratt, Group Program Director, MediaWorks Radio, New Zealand