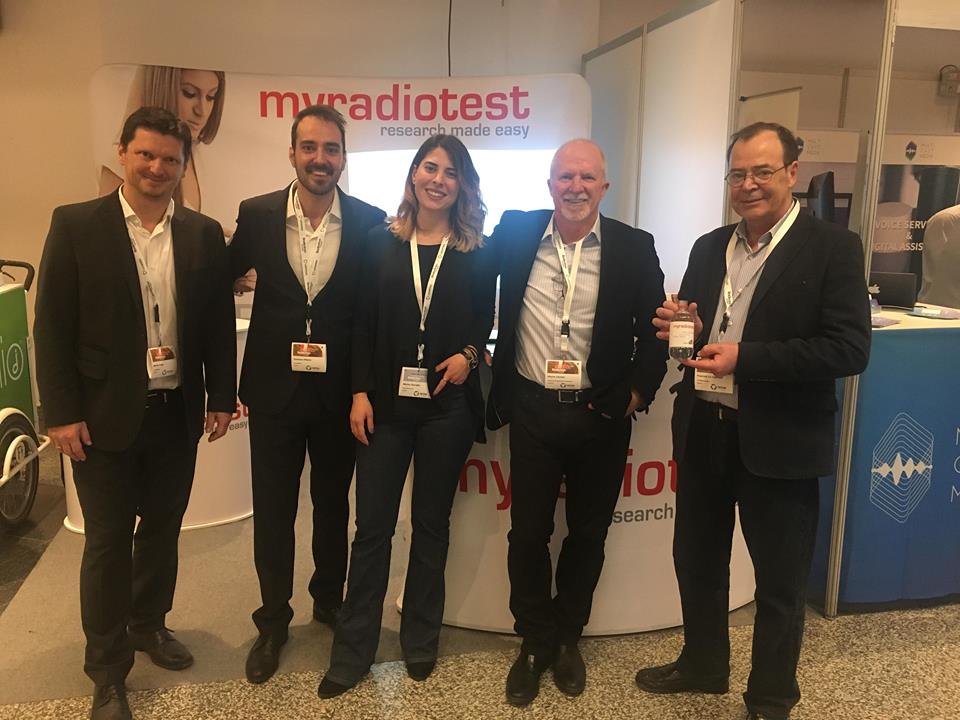 My Radio Test at RadioDays Europe 2018
Last month, the My Radio Test team attended RadioDays – Europe's biggest radio and audio conference. The annual event was hosted in Austria this year, and saw over 50 exhibitors come together to discuss all things radio.
Martin, Bill, Matina, Wayne and François operated the My Radio Test booth, making the most of the opportunity to get to know other industry representatives and exhibitors.
Here's what Martin Kopp, manager of My Radio Test, had to say about the event:
"THE WORLD IS LISTENING – and it has been listening to radio at the Radiodays Europe 2018 in Vienna in March. We have welcomed many existing clients and prospects from around the globe at the MYRADIOTEST stand. Thank you all for the nice chats and interesting exchanges about the future of radio research and consultancy. We are looking forward to seeing you all in Lausanne 2019…at the latest."
See below for some more highlights from the conference.
Tags: Radio