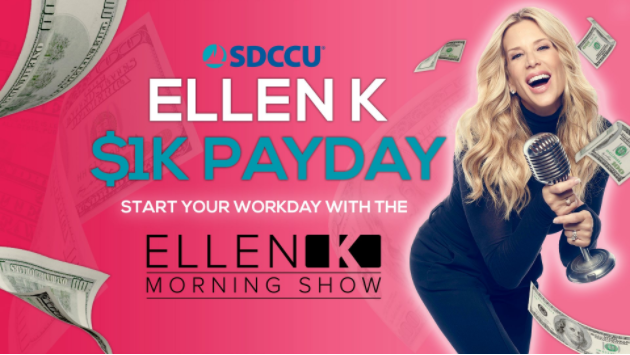 World Website Checkup – Los Angeles
WANT TO WIN $1000 WITH THE ELLEN K 1K SONG OF THE DAY?
LISTEN TO KOST 103.5 EVERY WEEKDAY MORNING (9/14-11/6) AT 8AM FOR THE ELLEN K 1K PAYDAY SONG OF THE DAY TO BE ANNOUNCED!
Then listen from 8am to 9am for the "Ellen K 1K Payday Song of the Day" to play
again. After you hear it, be the 20th caller at 1-800-929-KOST (1-800-929-5678) and you'll
win $1,000.
More info below:
https://kost1035.iheart.com/contests/how-to-win-1000-with-the-867688/